| | |
| --- | --- |
| The Pacific War Online Encyclopedia | |
---
---
graduate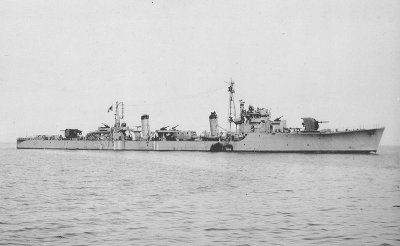 Kure Maritime Museum. Via Wikipedia Commons.


The Matsus were Japan's first attempt at an escort destroyer suitable for mass construction. Conceived in 1942, they were very loosely based on the Yugumos but had only two boilers and used a hull form that eliminated as many curved plates as possible. The weatherproof gun houses used by Japanese destroyers since the late 1920s were abandoned for simpler, more antiaircraft-capable mounts that were only partially shielded. Electric welding was used extensively in their construction. The Matsus were the first Japanese destroyer type ships to alternate boiler and engine rooms, as survivability was a priority in their design.
Eleven additional units were ordered but cancelled in favor of simpler designs.

References
CombinedFleet.com (accessed 2007-12-27)
Gogin (2010; accessed 2012-12-29)

---