| | |
| --- | --- |
| The Pacific War Online Encyclopedia | |
---
---
graduate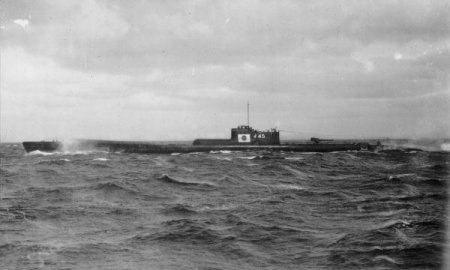 Tonnage

2320 tons standard displacement
2624 tons surfaced
3700 tons submerged


Dimensions

350'8" by 30'6" by 17'0"
106.88m by 9.30m by 5.18m


Maximum speed

23.5 knots (surfaced)
8 knots (submerged)
Dive
to 330 feet (100m)

Complement

100

Aircraft
1 seaplane

Armament

1 5.5"/50 gun
1x2 25mm/60 machine gun
6 21" torpedo tubes (17 torpedoes)
Machinery

2-shaft diesel (11,000 hp) or electric (2000 hp)

Range
14,000 nautical miles (23,000 km) at 16 knots surfaced
96 nautical miles (150 km) at 3 knots submerged
Modifications

Some units replaced the aircraft facilities with a second 5.5" gun.
1944: I-44 converted to a kaiten carrier by removing the aircraft facilities and 5.5" gun and adding fittings for six kaiten. Surviving units likely received Type 13 air search radar and Type 22 surface search radar.
The B2s were virtually identical with the B1s except for less powerful machinery. An additional eight units were projected but not authorized.
References
CombinedFleet.com (accessed 2009-10-31)
Jentschura, Jung, and Mickel (1977)
---