| | |
| --- | --- |
| The Pacific War Online Encyclopedia | |
---
---
graduate
Tsuchihashi Yuitsu (1891-1975)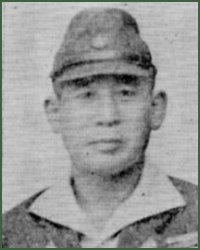 Generals.dk. Fair use may apply

Tsuchihashi Yuitsu was commissioned in the infantry in 1912 and graduated from the War College in 1920. He studied in France and was later military attaché to France and Belgium. As head of the Army intelligence bureau, he opposed the advance into French Indochina, and as a result his department was shut out of the operation (Kotani 2009):
We were not allowed to know or try to discover what the 1st Department [Operations] demanded of Indo-China and what that country replied from July to the end of September.... The 1st Department of the Army General Staff kept its own intentions, which differed from the opinion of the chief and vice chief of the 2nd Department [Intelligence].

Tsuchihashi served as military attaché to the puppet Wang Ching-wei government simultaneously with his posting as vice chief of staff of China Expeditionary Army. He commanded 48 Division when war broke out in the Pacific and led it in the Philippines. He commanded the Indochina garrison from December 1944, which was later designated as 38 Army. An OSS observer at the time of the Japanese surrender described Tsuchihashi as "... short (perhaps five feet five or six) [166 cm], round of face, apparently of a habitually severe expression, and solidly built" (Patti 1982)

On 9 March 1945 Tsuchihashi acted to forestall an American invasion by overthrowing the Vichy French administration and massacring any French troops that resisted.
Service record
| | | |
| --- | --- | --- |
| 1891 | | Born |
| 1912 | Second lieutenant | |
| 1919 | | War College |
| 1935 | Colonel | Commander, 20 Regiment |
| 1937 | Major general | Military attache, France |
| 1937 | | Military attache, Belgium |
| 1939-8-1 | | Chief of staff, 21 Army |
| 1939-12-1 | | Head, 2 Bureau (Intelligence), General Staff |
| 1940-10-28 | Lieutenant general | Vice chief of staff, China Expeditionary Army |
| 1941-4-10 | | Commander, 48 Division |
| 1943-11-22 | | Commander, Indochina Garrison Army |
| 1944-12-11 | | Commander, 38 Army, Indochina |
| 1950 | | Retires |
| 1975 | | Dies |
References
Generals.dk (accessed 2008-4-8)

Patti (1982; accessed 2011-7-29)

---